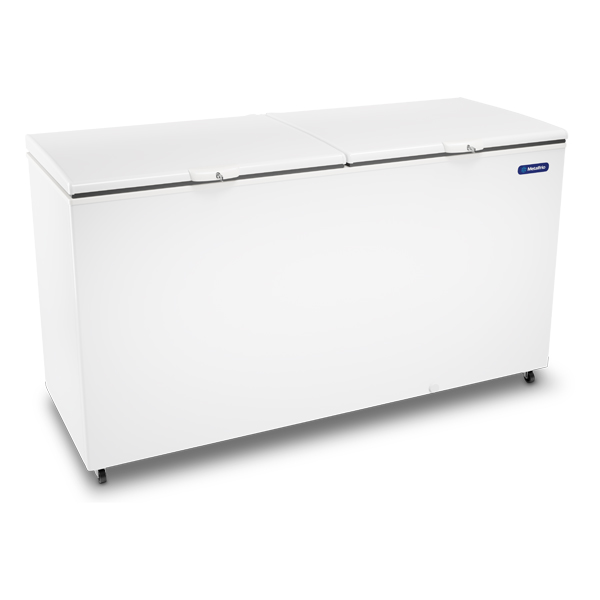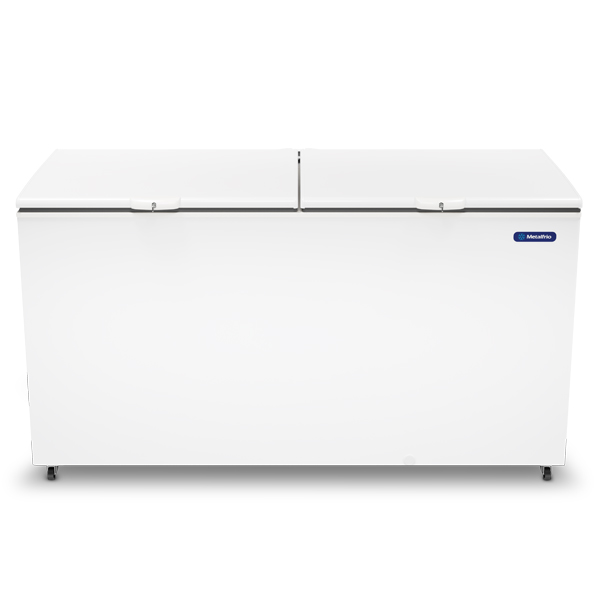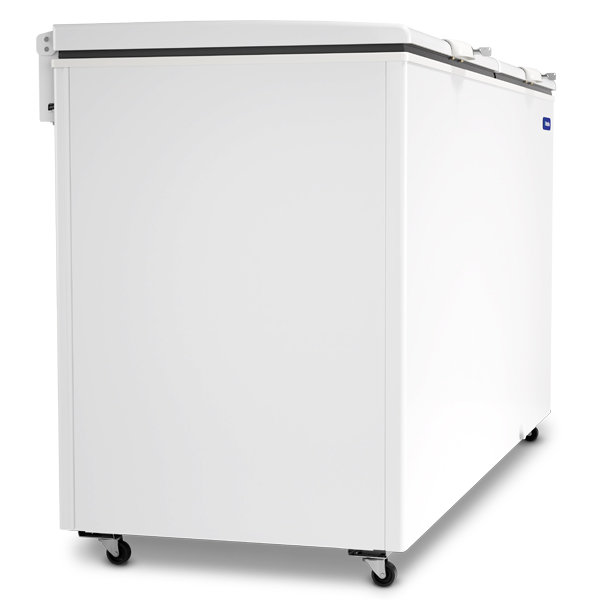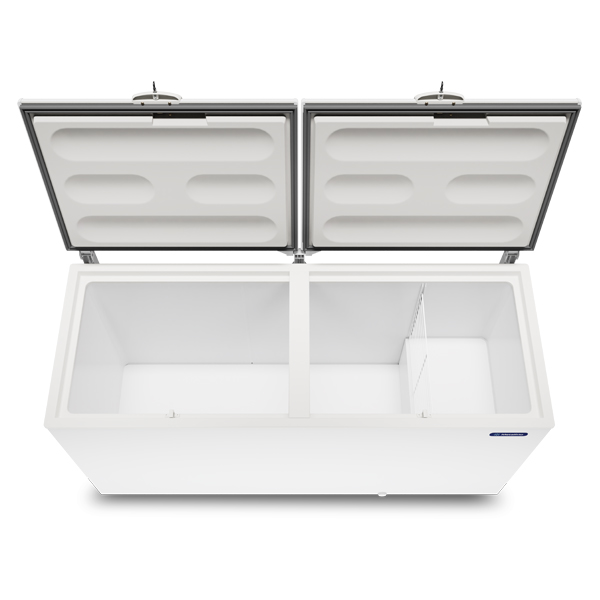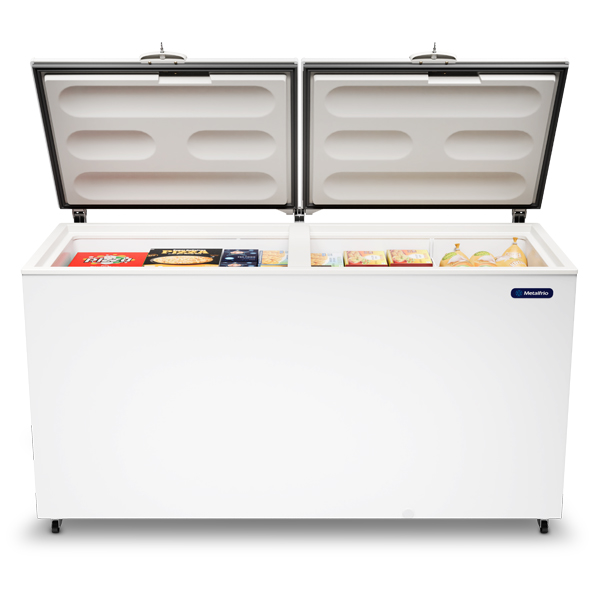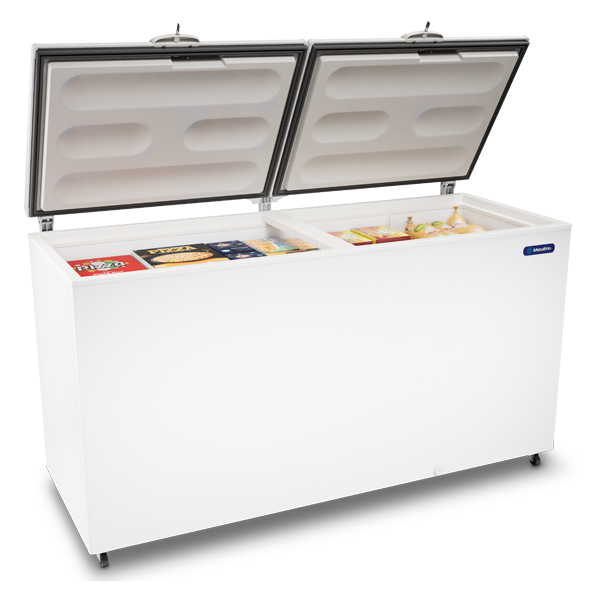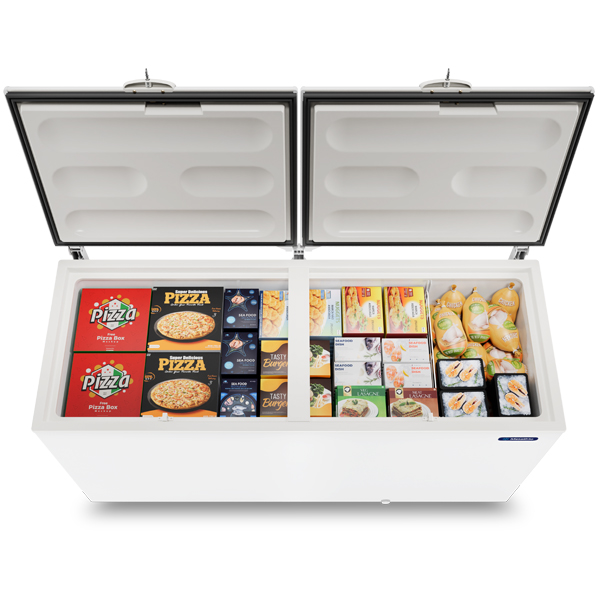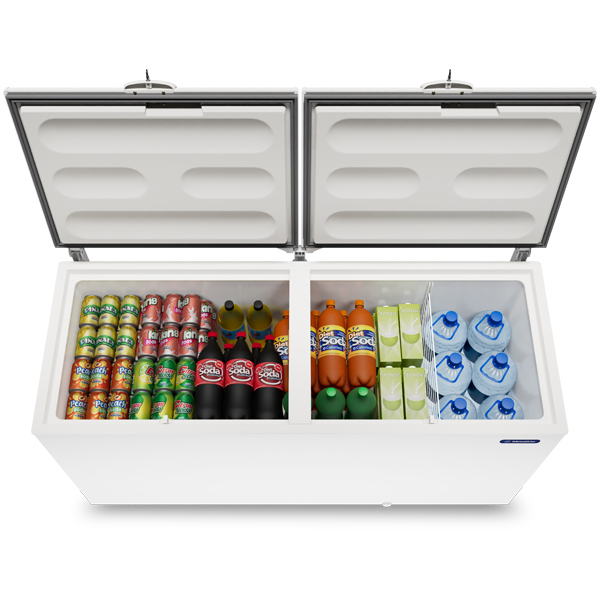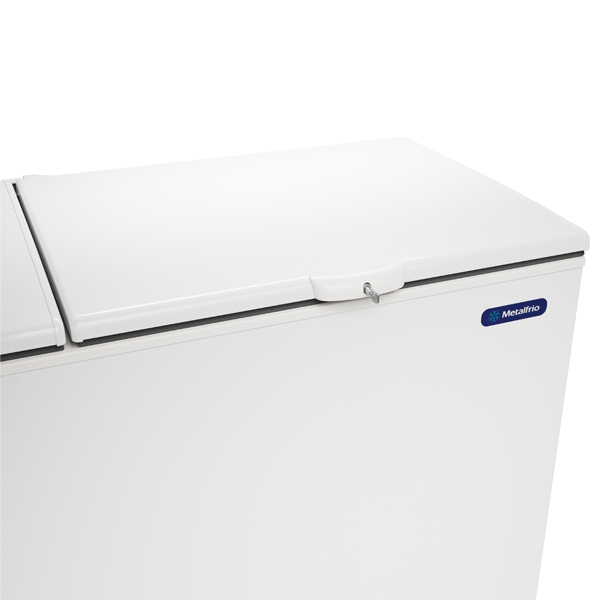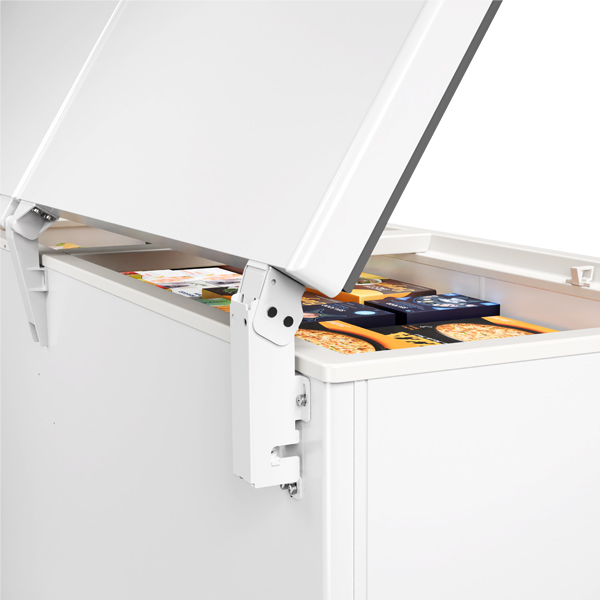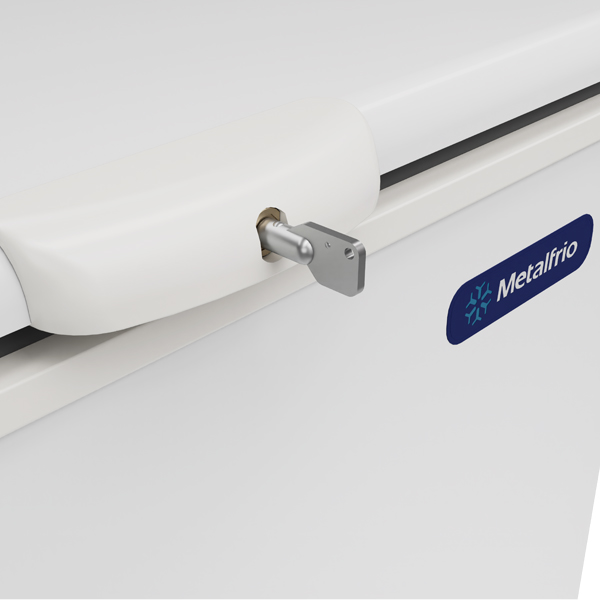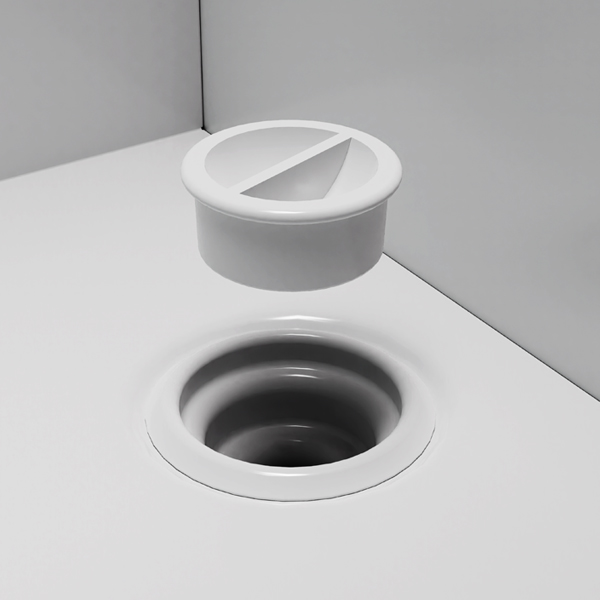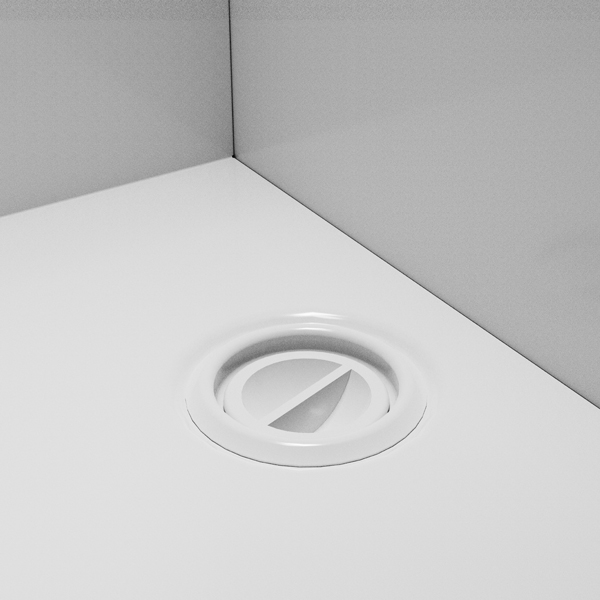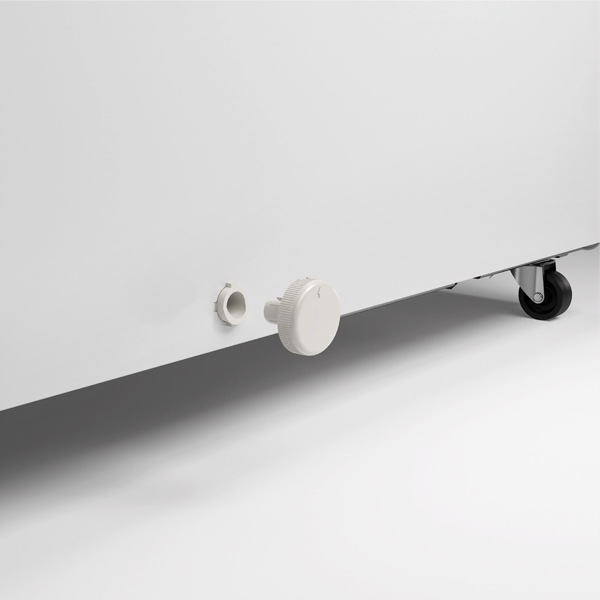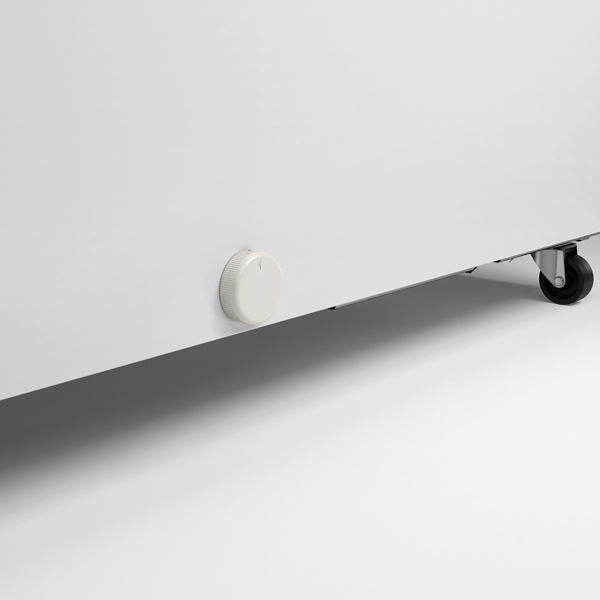 DA550 (Dual Action) - Horizontal Freezer and Refrigerator, 1 lid - 546L
Professional performance, high storage capacity and robustness with two functions: freezer or refrigerator, you choose!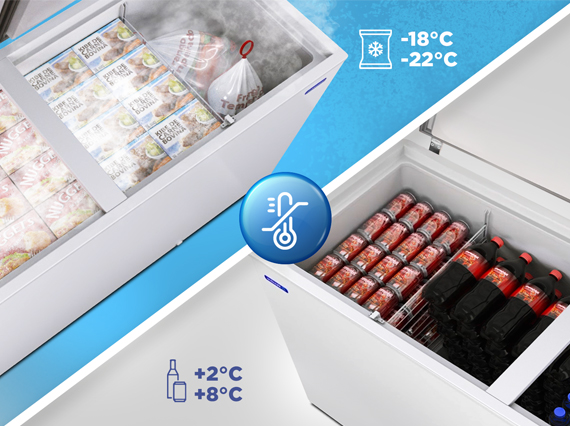 DUAL ACTION
Freezer or refrigerator, you choose!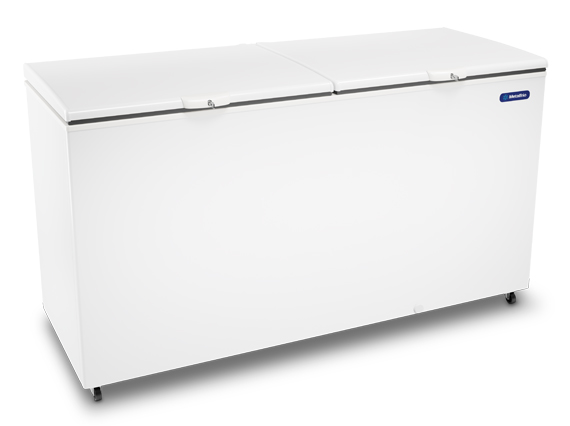 PROFESSIONAL PERFORMANCE
The DA550 presents high freezing capacity to quickly and more efficiently freeze large amounts of goods. Key performance for restaurants and industrial kitchens.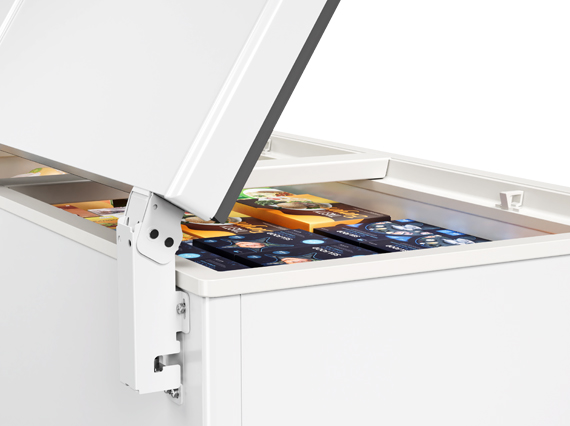 ROBUSTNESS AND DURABILITY
The DA550 presents lids with reinforced hinges to meet the busy routine and high demands of industrial kitchens. The cabinet with pre-painted steel innerliner makes cleaning easier and is more protected from corrosion.
Why choose it
DA550 (Dual Action) - Horizontal Freezer and Refrigerator, 1 lid - 546L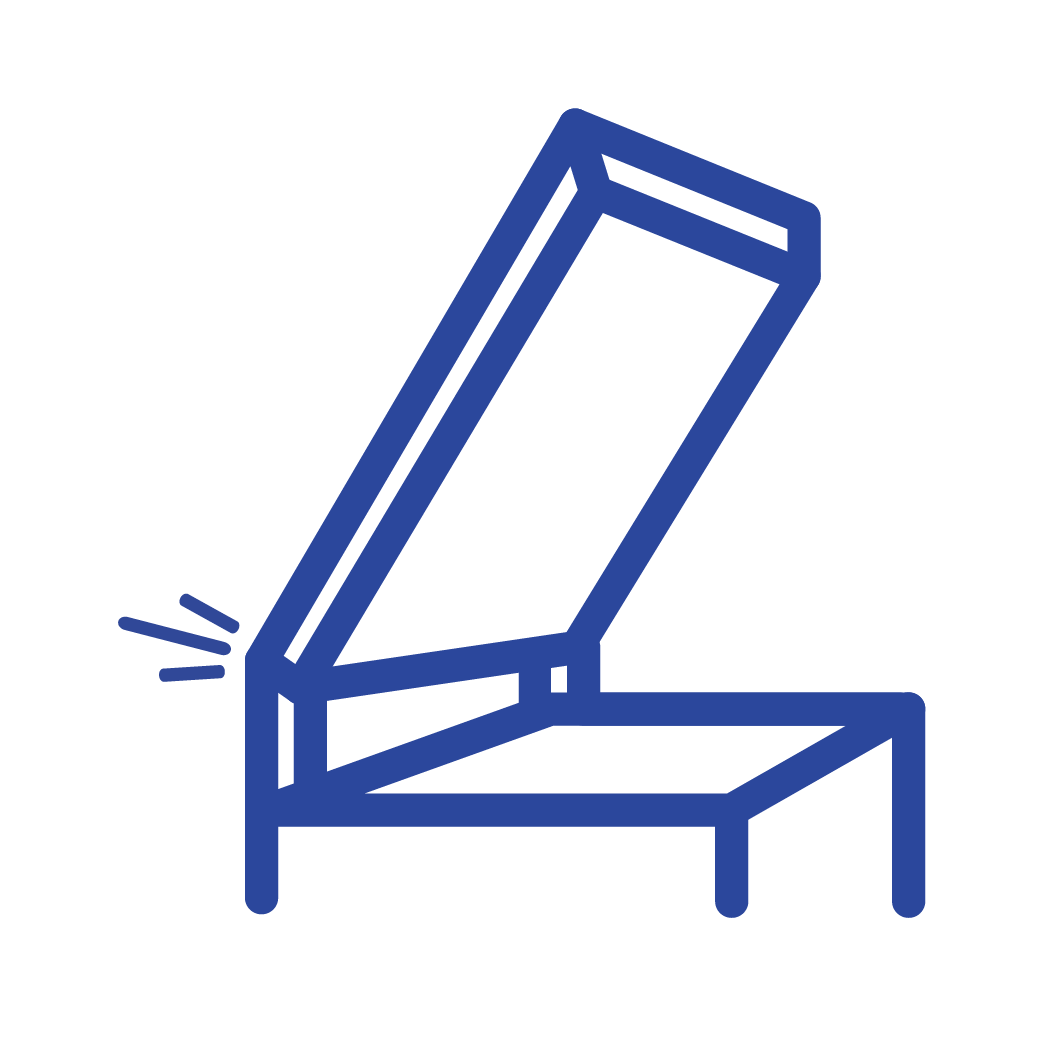 Balanced lid

Better performance

Ergonomic handle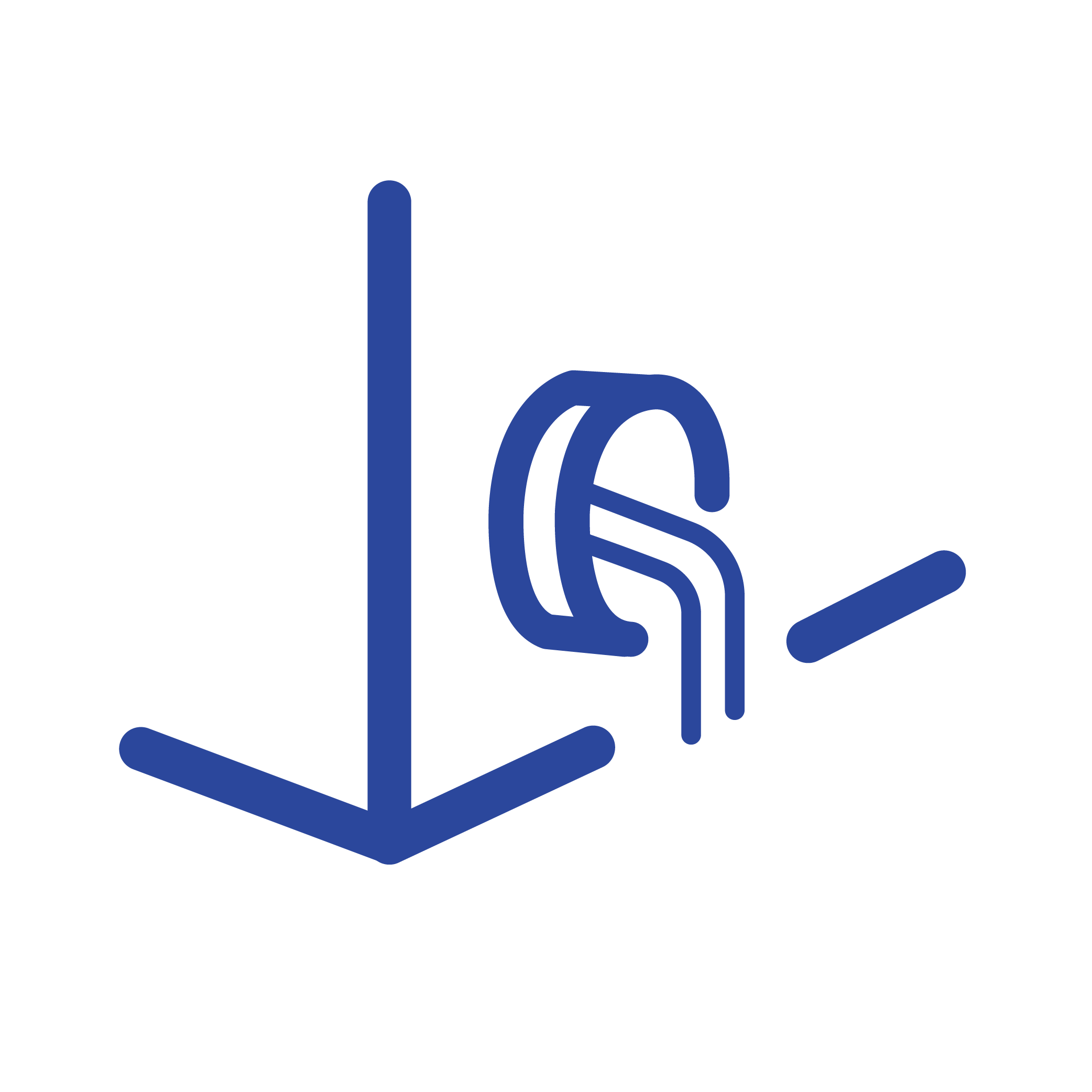 Frontal Drain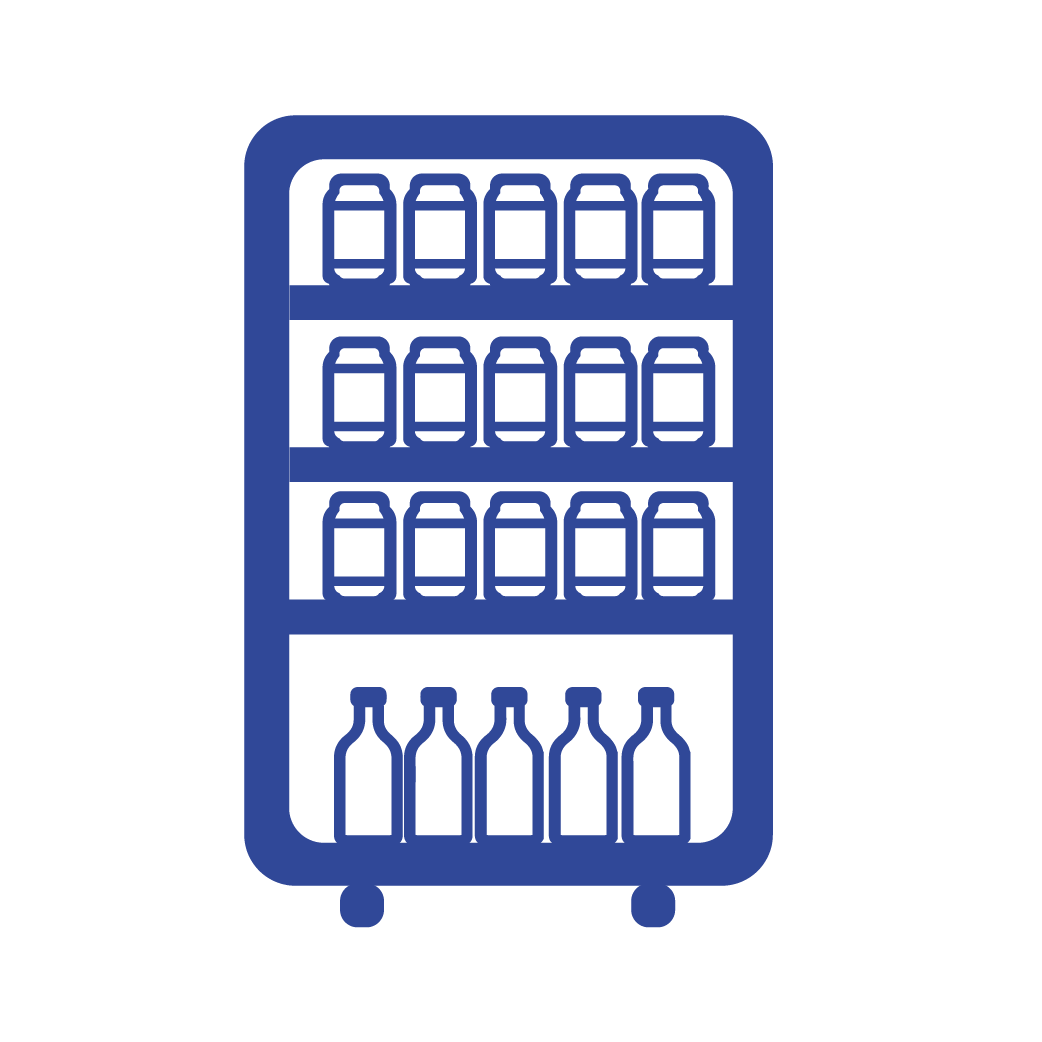 High loading capacity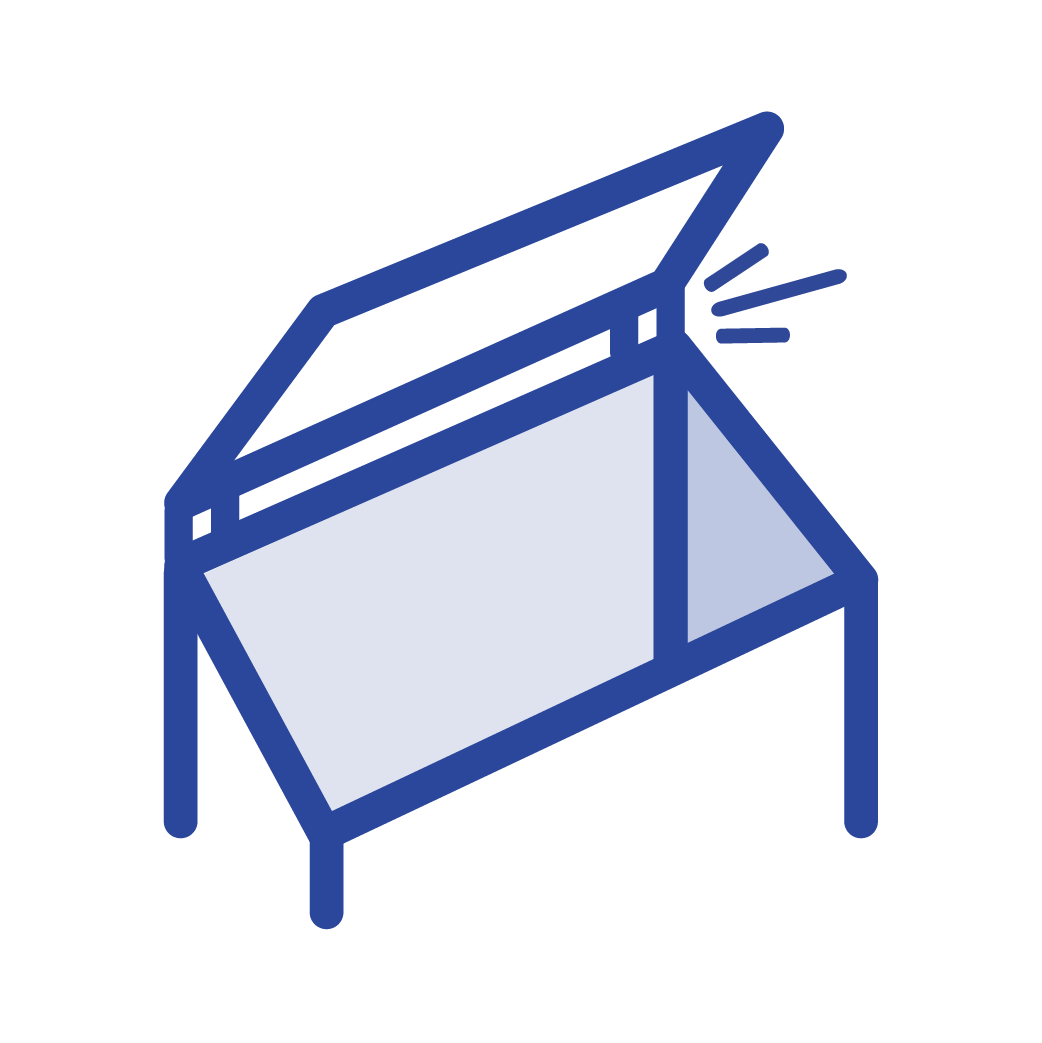 Pre-painted steel innerliner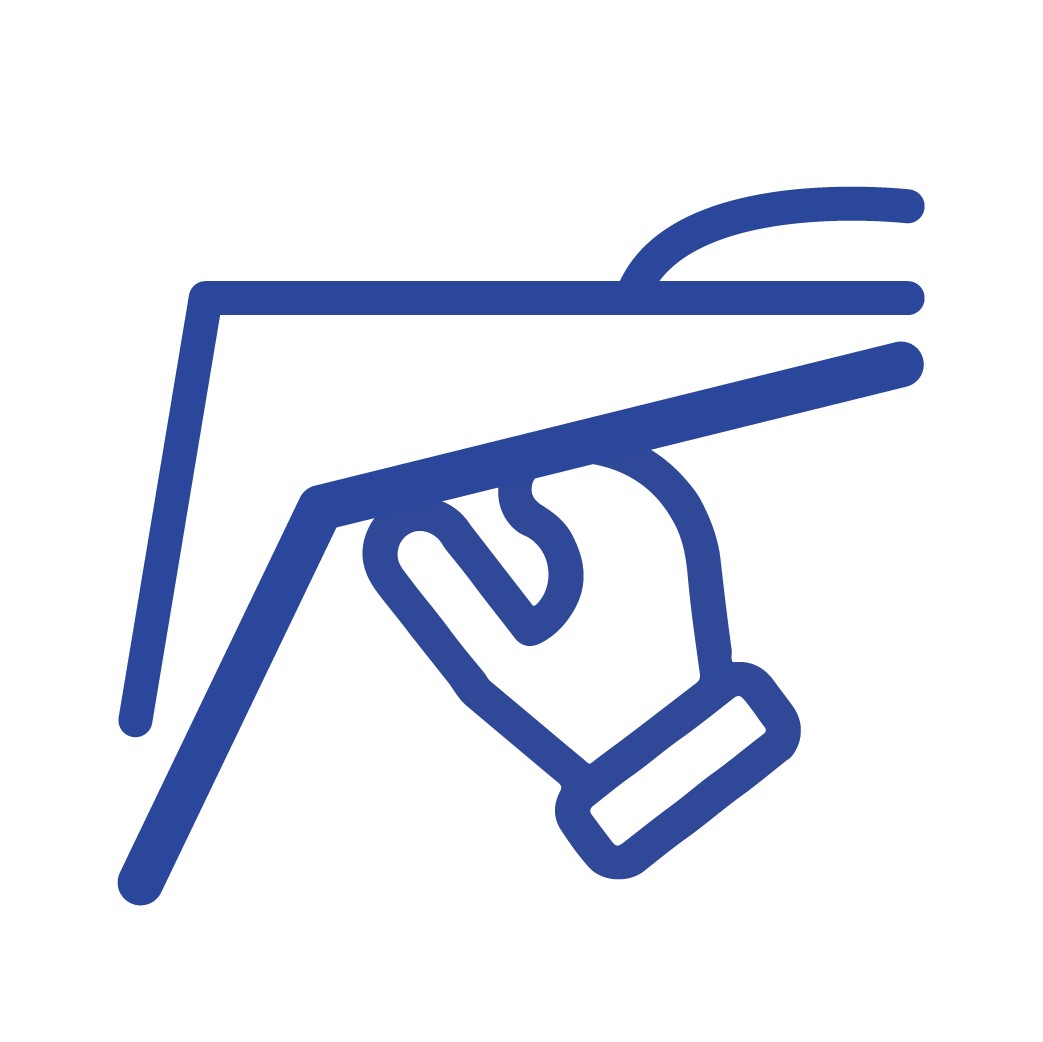 Removable gasket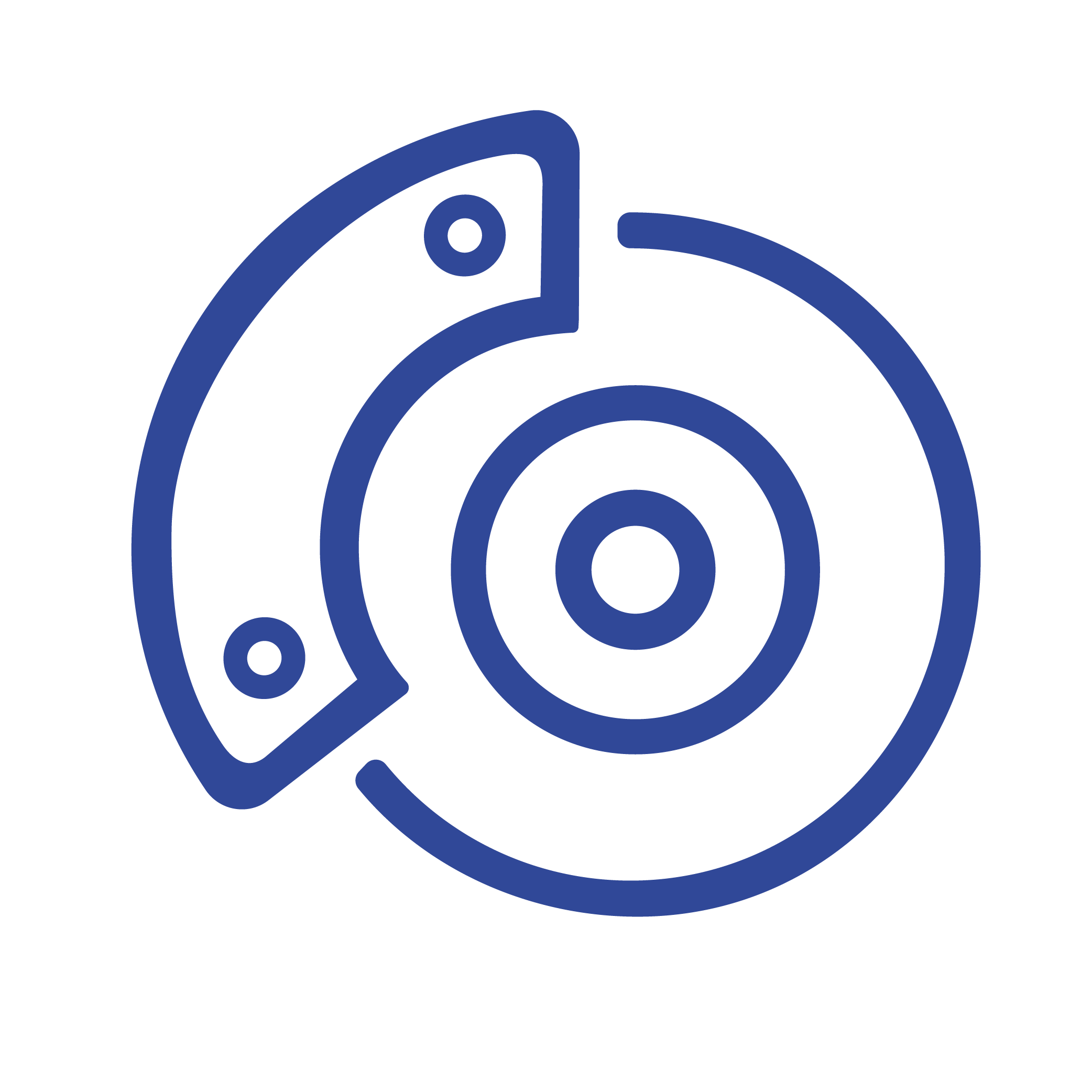 Swivel Casters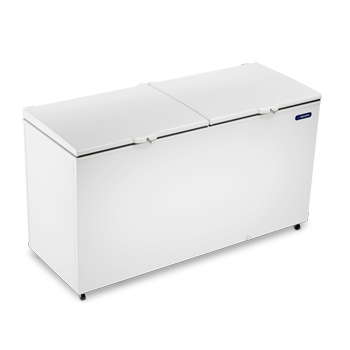 Technical Specifications

945 mm

1668 mm

728 mm

98,85 kg

732 mm

1558 mm

515 mm

98,85 kg
Energy

Voltage

127V ou 220V

Capacity

Gross Capacity

546 L

Net Capacity

546 L

Temperature Range

Freezer

-18°C / -22°C

Refrigerator

+2°C / +8°C

Lids

Number of Lids

2

Loading

Ice Cream 500ml

420

Ice Cream 2l

120

Weight

Gross

98,85Kg

Net

88,85 Kg