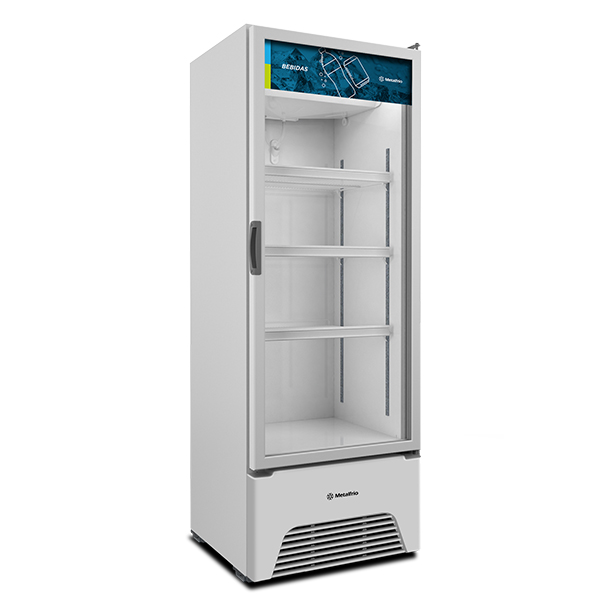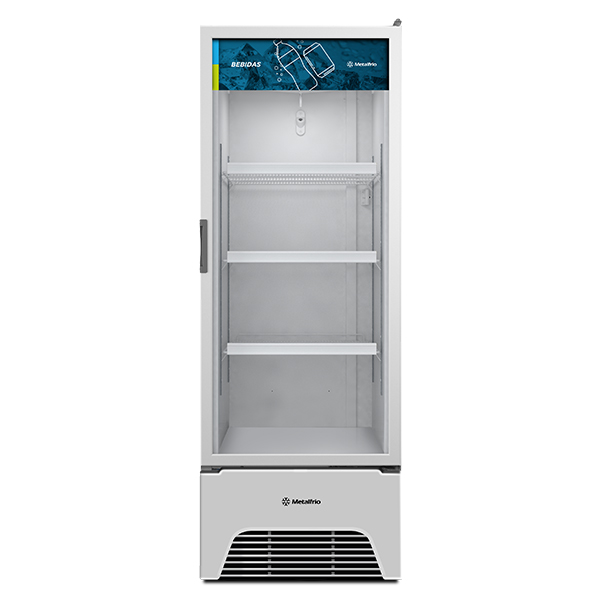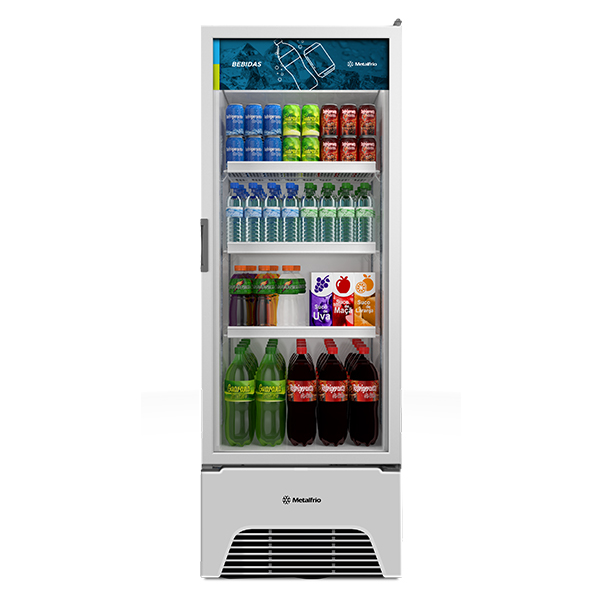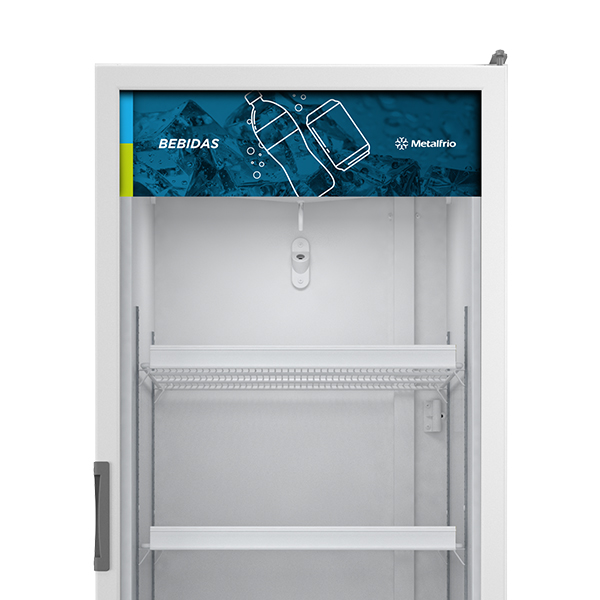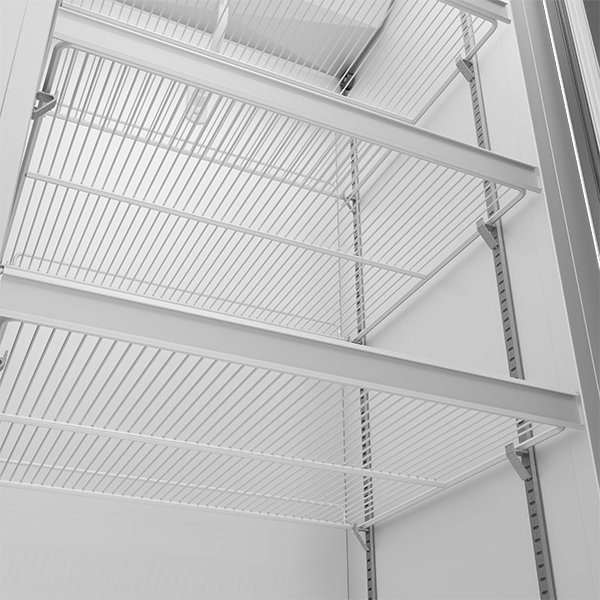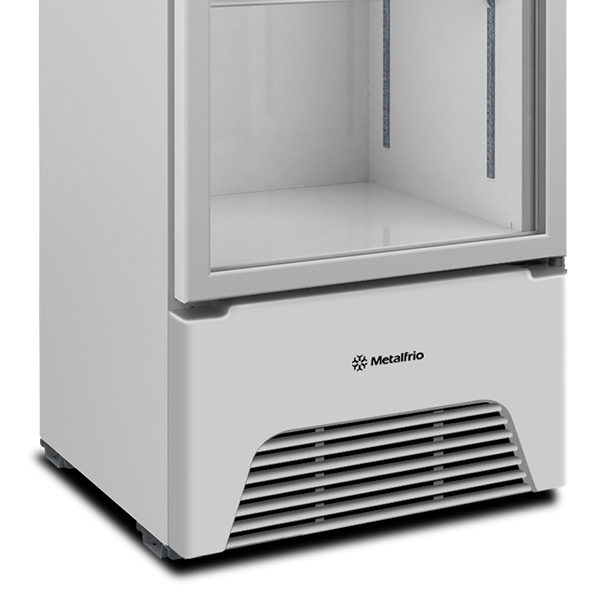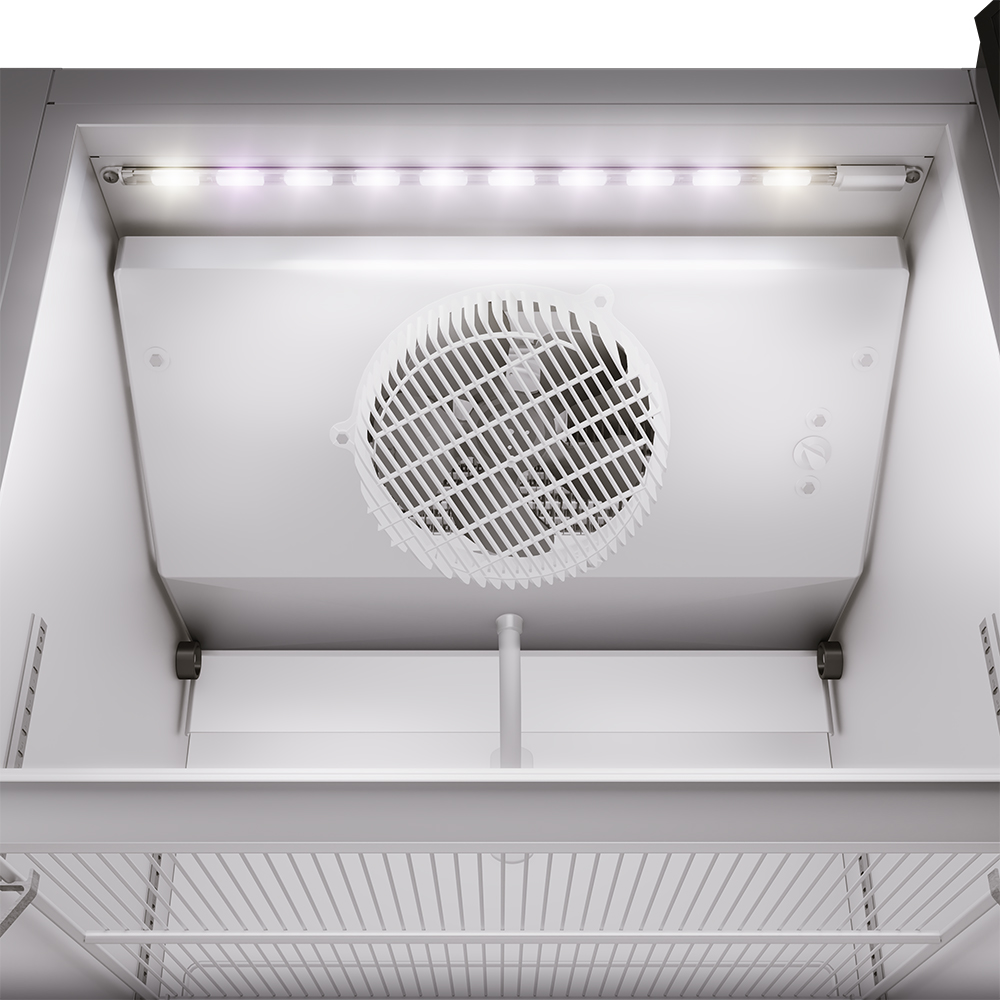 VB40 Essential - Refrigerator Display - 403L
Perfect cooling and exhibition for sodas, juices and waters.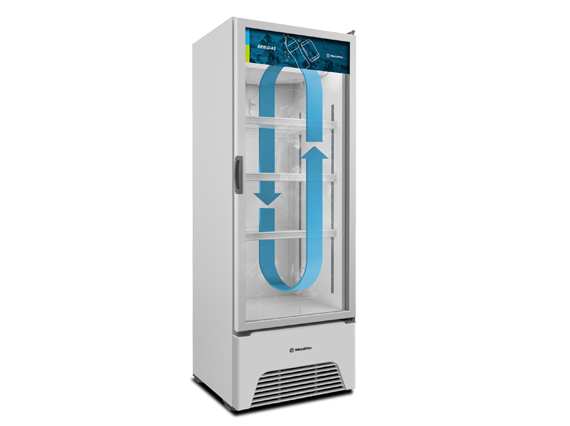 PROFESSIONAL PERFORMANCE
Cooling system with continuous air flow. Ensures quick and uniform cooling temperature to all beverages, and quick recovery of temperature, even after frequent door openings.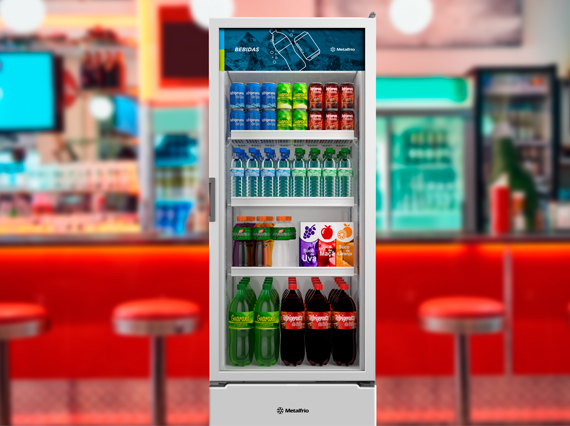 PERFECT DISPLAY & MERCHANDISING
The VB40 presents modern design, adjustable shelves, LED light, anti-fog glass door, frost free system and price holders. The perfect combination to keep beverages always highlighted at your point of sale.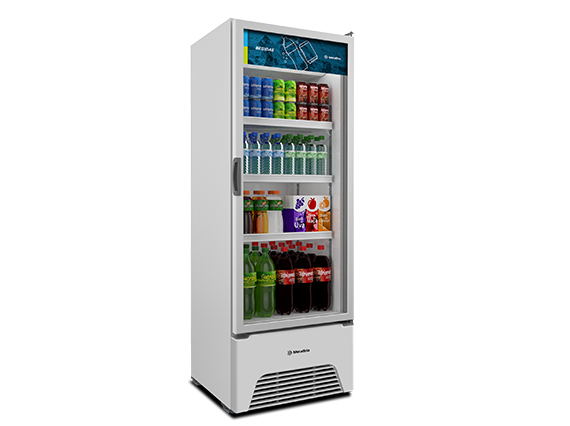 NEW ESSENTIAL DESIGN
The VB40 has a new look!
Developed in the Essential concept with a design that extends the size of the door, and the shutter also renovated, complements the design, ensuring modernity and sophistication.

Why choose it
VB40 Essential - Refrigerator Display - 403L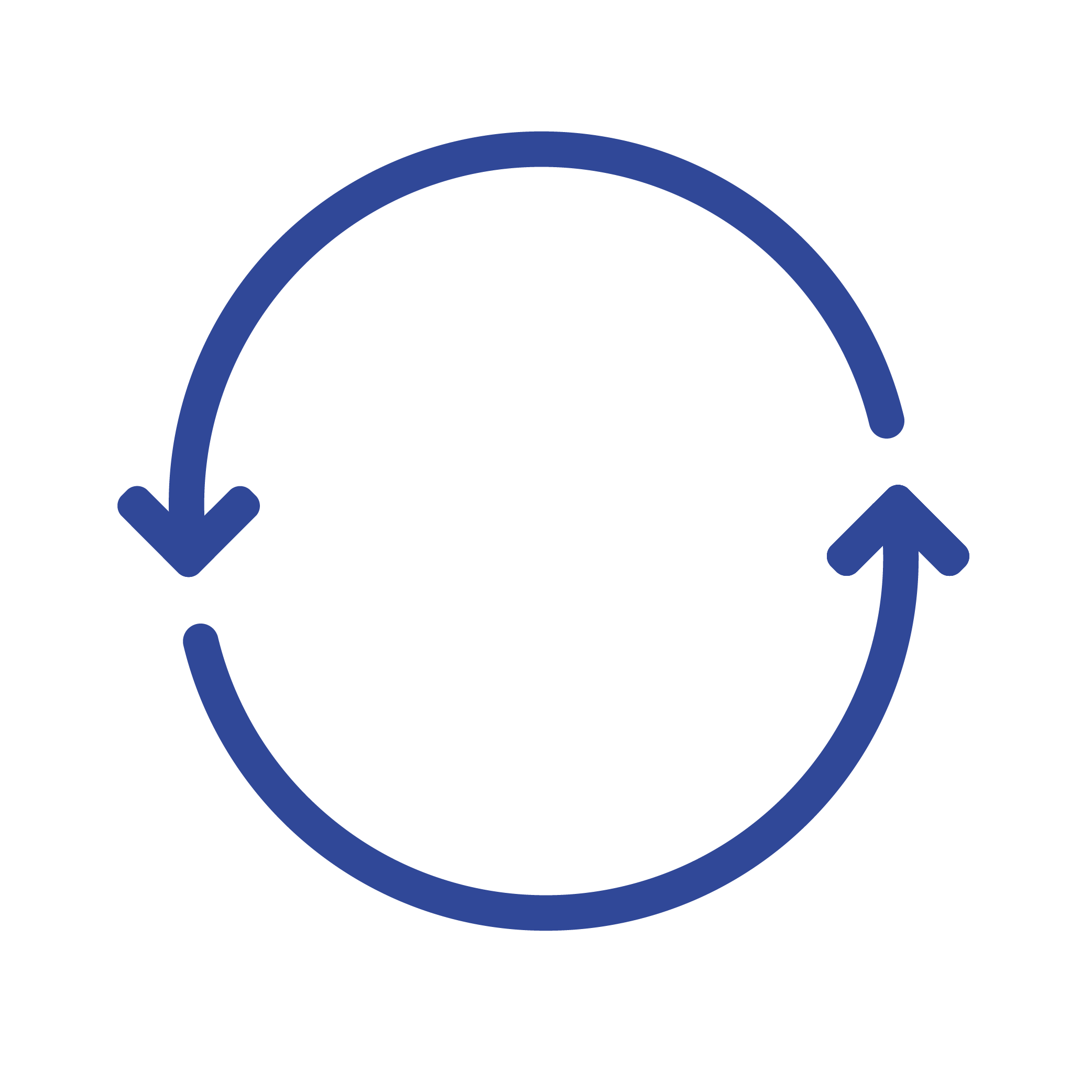 Continuous air flow system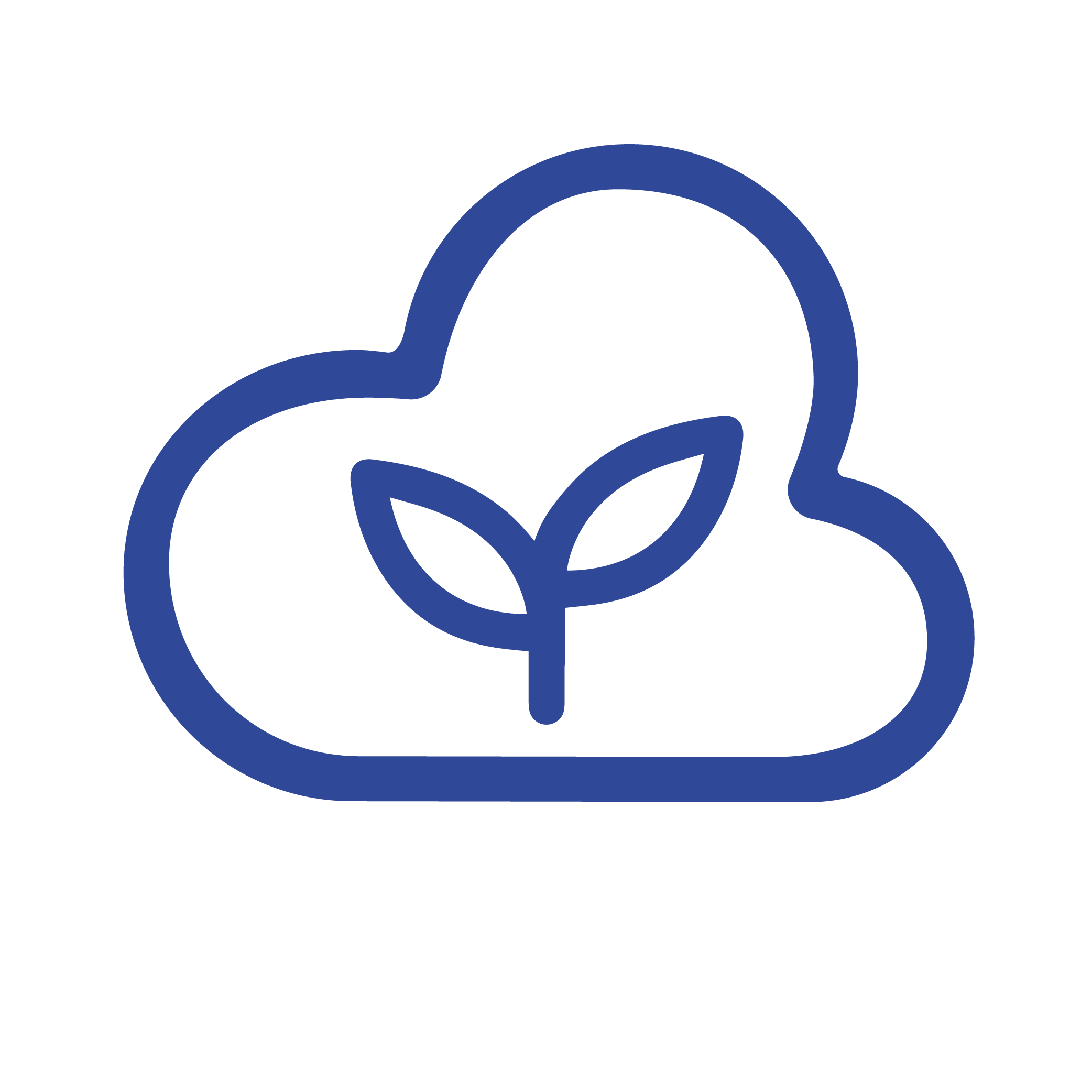 Ecological Gas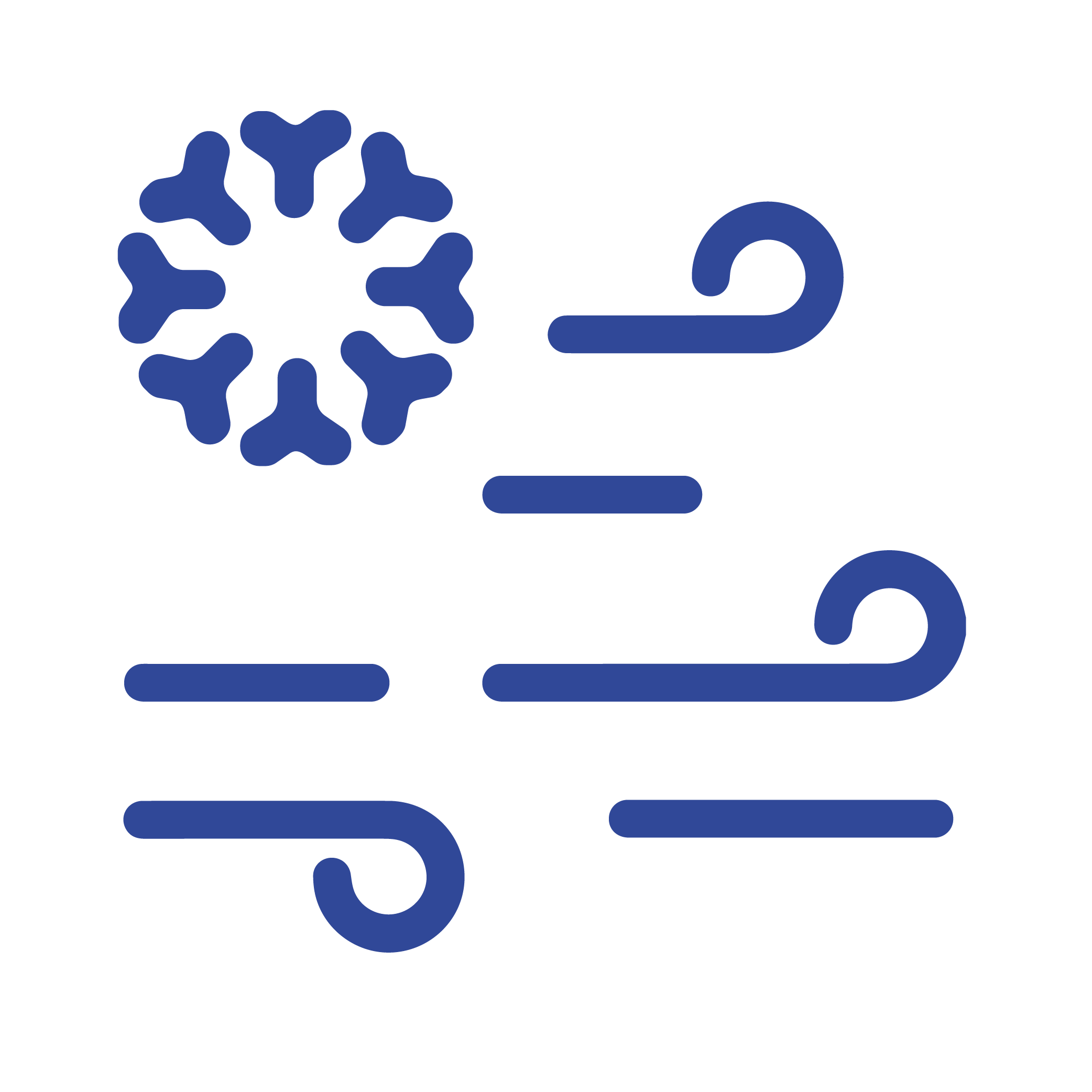 Finned Evaporator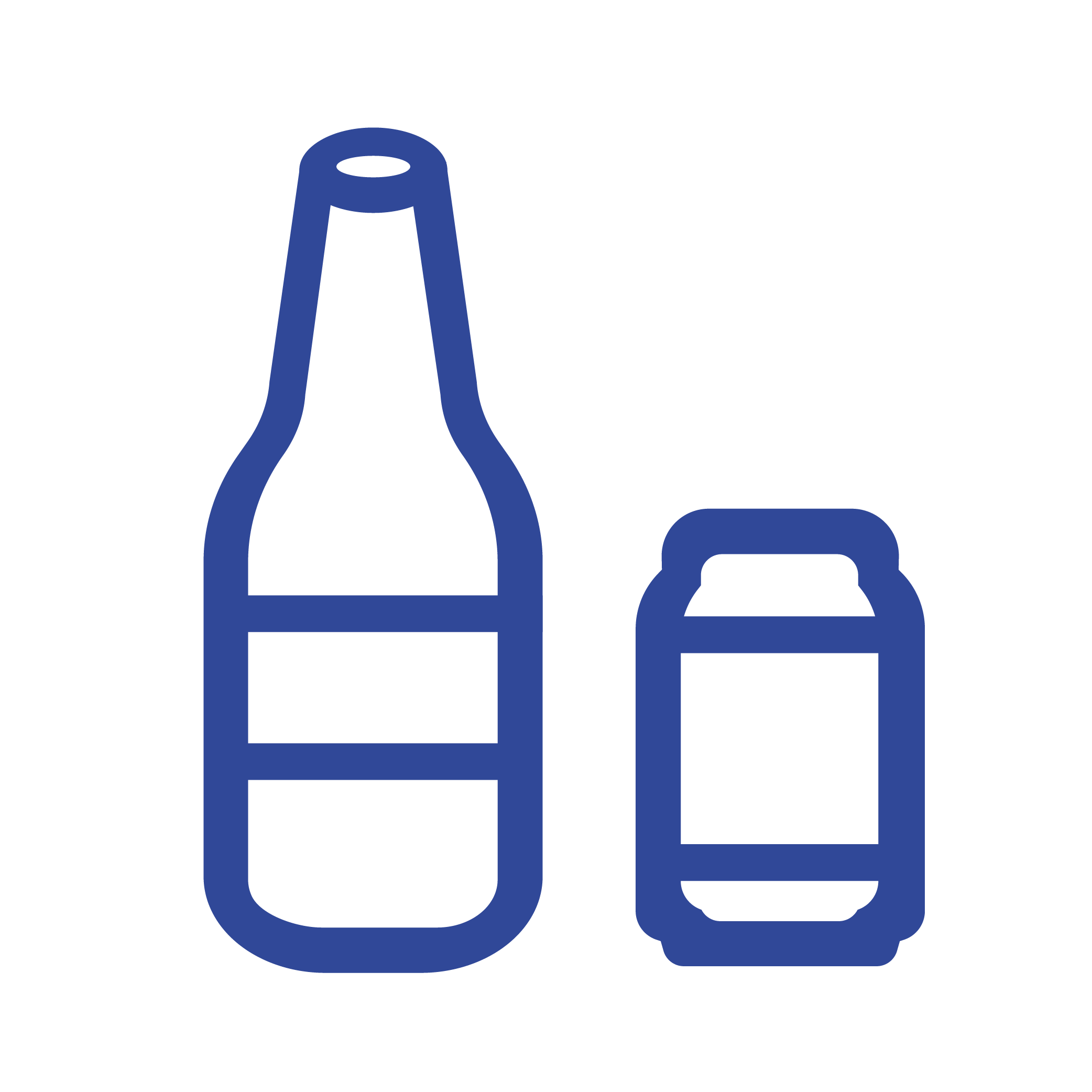 Perfect Display & Merchandising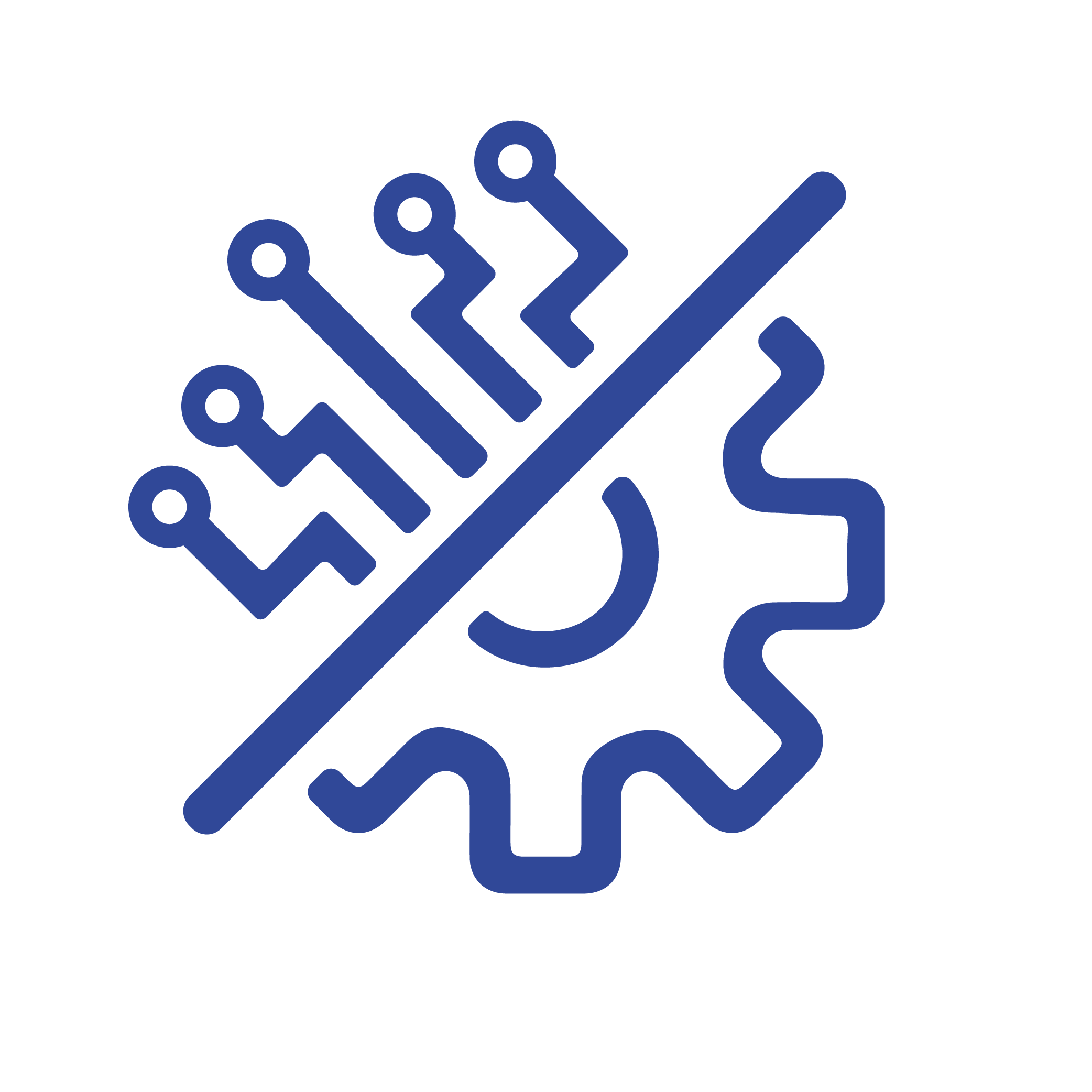 Professional Performance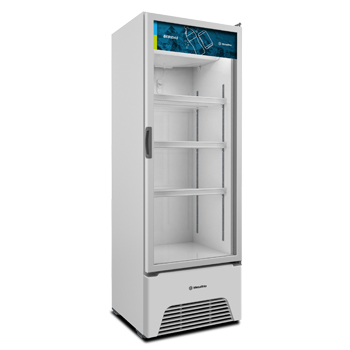 Technical Specifications

1890 mm

675 mm

622 mm

91,4 kg

1379 mm

555 mm

500 mm

91,4 kg
Energy

Voltage

127V ou 220V

Capacity

Gross Capacity

403 L

Net Capacity

370 L

Temperature Range

Refrigerator

2°C / 8°C

Lids

Number of Doors

1

Loading

Cans 269ml

504

Cans 350ml

384

Cans 473ml

336

Bottles 355ml

268

Bottles 600ml

140

Bottles 1l

90

Pet 600ml

179

Pet 2l

60

Shelves

Shelves

3

Weight

Gross

91,4 Kg

Net

81,4 Kg